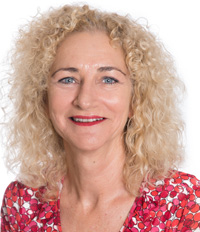 Christine Camp was born in Geraldton, a city on the coast of Western Australia. Over a 25-year span working in community services, she has accumulated a wealth of training and knowledge in the areas of social inclusion, gender equality, and child protection.
She currently serves her community as a facilitator, mentor, and trainer, working primarily with schools, educating children and teenagers on personal body safety and developing healthy relationships.
Over the last 15 years, Christine has gained a Bachelor of Arts Writing degree, freelanced as a feature magazine writer and developed an educational program based on financial stability. She remains a passionate activist seeking to change the landscape for women and children through education, writing, and social entrepreneurial activities.